VC at the 67th LMHI Congress September 14-17th 2012
On behalf of VithoulkasCompass.com, Dr. Lefteris Tapakis, Director of Homeopaths, presented a complex case of male infertility at the 67th World Homeopathic Congress of the LMHI held in Nara, Japan organized by the Japanese Physicians Society for Homeopathy (JPSH). The remedy that successfully cleared the case and allowed the couple to have a healthy child was chosen with the decisive assistance of VithoulkasCompass.com.
The presentation took place on Friday the 14th and was prefaced by Dr. Mikako Harada.

Dr. Lefteris Tapakis, Director of VC Homeopaths, presenting the complex case of male infertility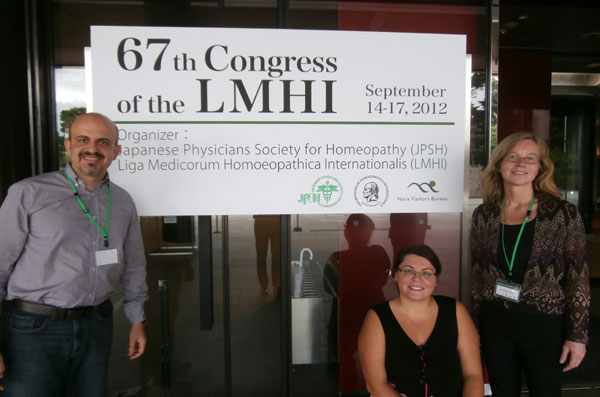 Dr. Lefteris Tapakis, Director of VC Homeopaths and Dr. Efsaia Chondrou with Caroline Geiser LMHI Executive Affairs & Public Relations
---