VC at the XXXI Homeopathy Congress in Brazil
We proudly announce that VithoulkasCompass.com was an official sponsor at the XXXI CONGRESSO BRASILEIRO DE HOMEOPATIA held in Belo Horizonte, Brazil from 13th- 17th November 2012. The Congress was organized by the Associação Médica Homeopática de Minas Gerais (AMHMG).
AMHMG Organizing Committee was Dr. Mario Cabral Ribeiro, Dra. Eliane Pinto Vieira, Dr. Cesar Nobre Pereira and Dr. João Márcio Berto.
On Friday, November 16th congress participants attended a presentation of VithoulkasCompass.com, organized and prefaced by Dr. Mario Cabral Ribeiro, founder of AMHMG.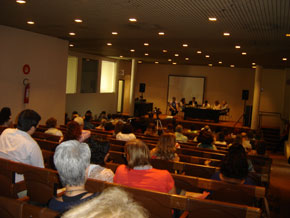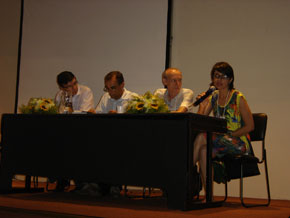 Dra. Eliane Pinto Vieira, Dr. Mario Cabral Ribeiro,
Dr. Ariovaldo Ribeiro Filho (From right to left)
---